We descend from people who risked it all to come to America, made a fortune and lost it all
I grew up in a low-middle class family that likely would have qualified for food stamps, if my parents had dared apply.
My grandparents likely would have been shocked, had you told them in the 1920s, that their children and grandchildren would struggle financially. Not after they overcame the hurdle of leaving their native country in Europe in 1898, settled in the U.S., learned the language, adapted to their new world and built a lucrative real estate business that afforded them a new home overlooking a park in a desirable new Kansas City, Kan., neighborhood.
But that is the story of the Vogrins.
Don't get me wrong. We weren't poor. But my Dad never gave any hint of his family's wealth at the time of his birth.
My Dad, Bill Vogrin Sr., was a working-class guy, born March 9, 1923, in Kansas City, Kan.
Bill Vogrin in Coles Drugs Store circa 1940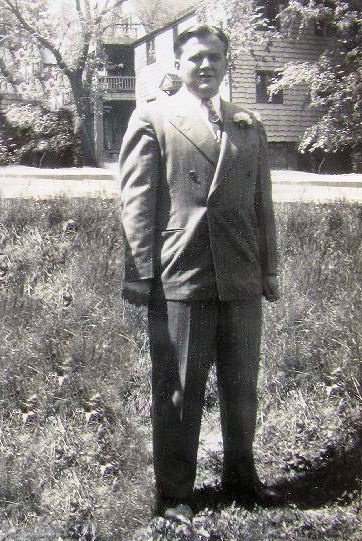 William Joseph "Bill" Vogrin
He was a 1941 graduate of Bishop Ward High School in KCK, and joined the U.S. Army in 1942 after the bombing of Pearl Harbor by Japan that thrust us into World War II.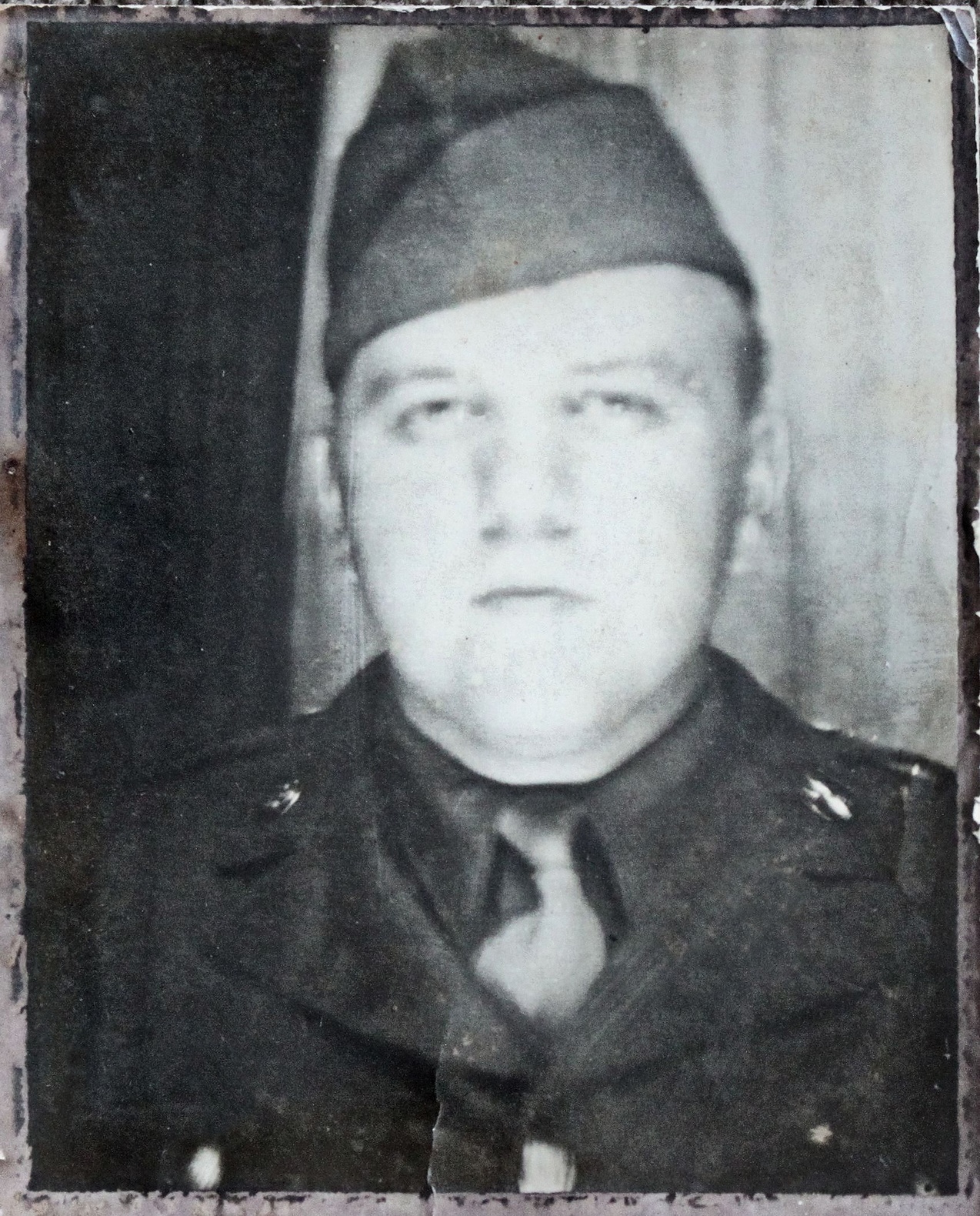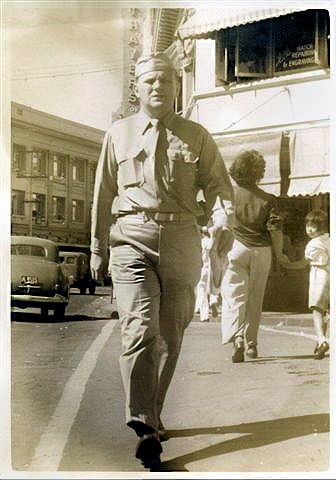 Dad in Hawaii
Dad was stationed in Hawaii, climbing to the rank of Technical Sergeant before he was honorably discharged March 7, 1946, after the war, at Fort Logan, Colo.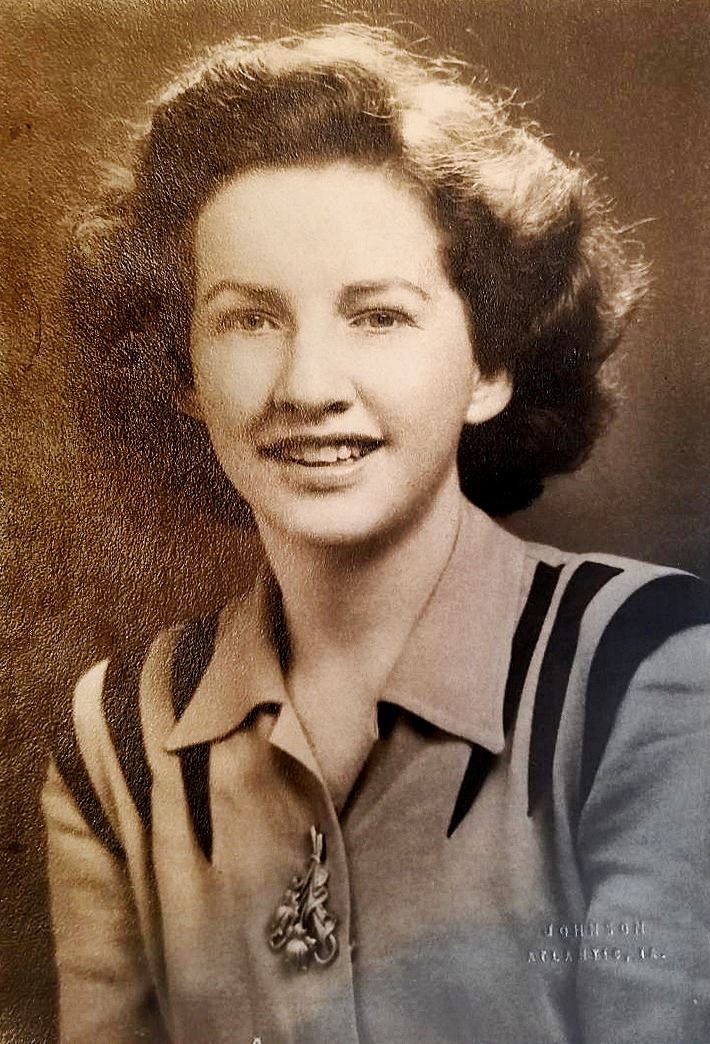 Elizabeth Ann "Betty" Boland, Northeast High School graduation 1943
My Mom, Betty Boland, was born into a working-class family, as well, on Jan. 5, 1924, in Kansas City, Mo.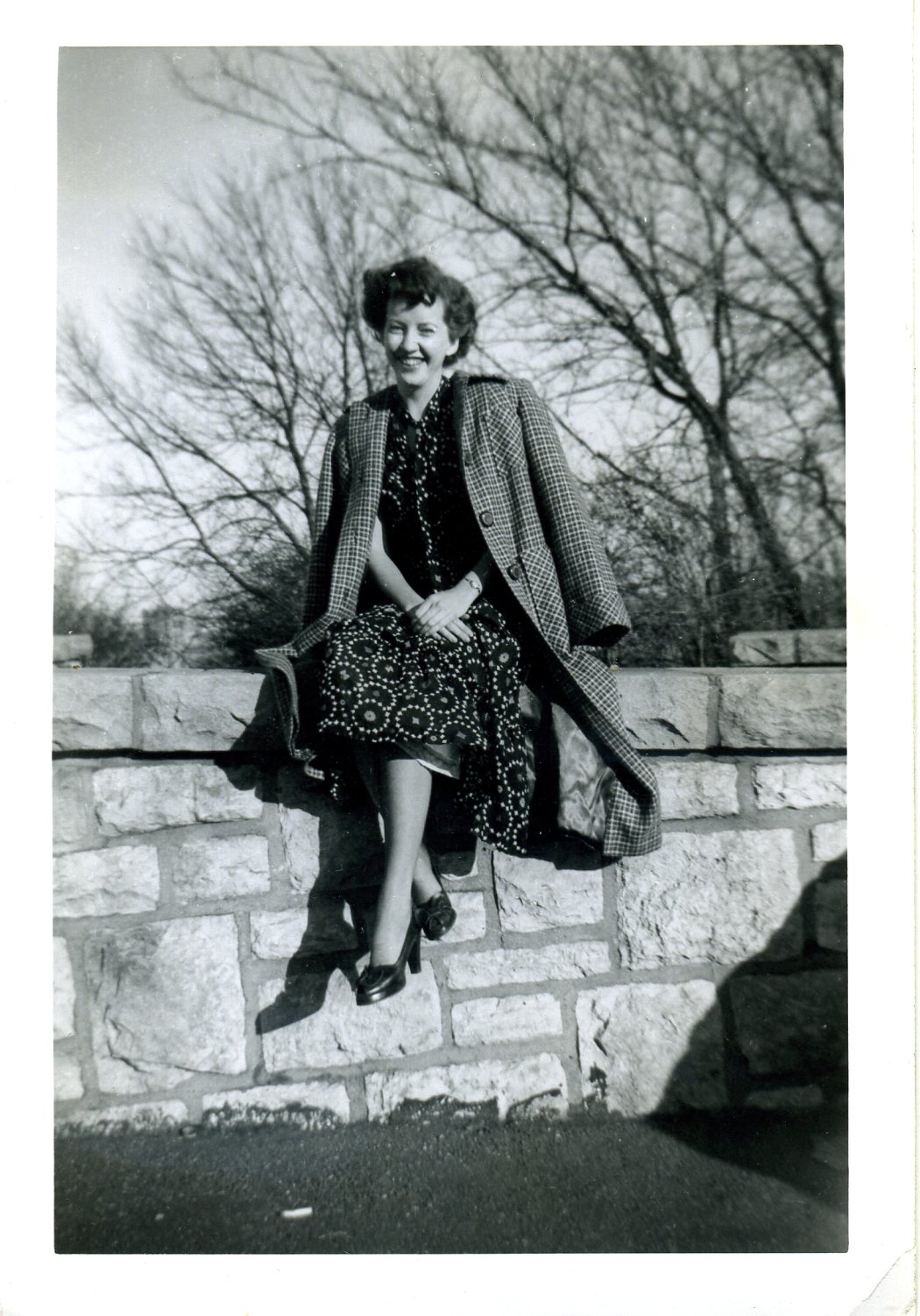 Her Dad, an Irishman named John William Boland, died July 19, 1940, of prostate cancer when Mom was just 16, leaving her mother, Mary Frances Hermann Boland, a single parent with three daughters during the Great Depression. She was German. They lived in a duplex on Van Brunt Ave., in KCMo and Mom graduated from "Dear Old Northeast" High School in 1943. (A classmate was Mort Walker, who later became famous as the comic strip artist who created Beetle Bailey.)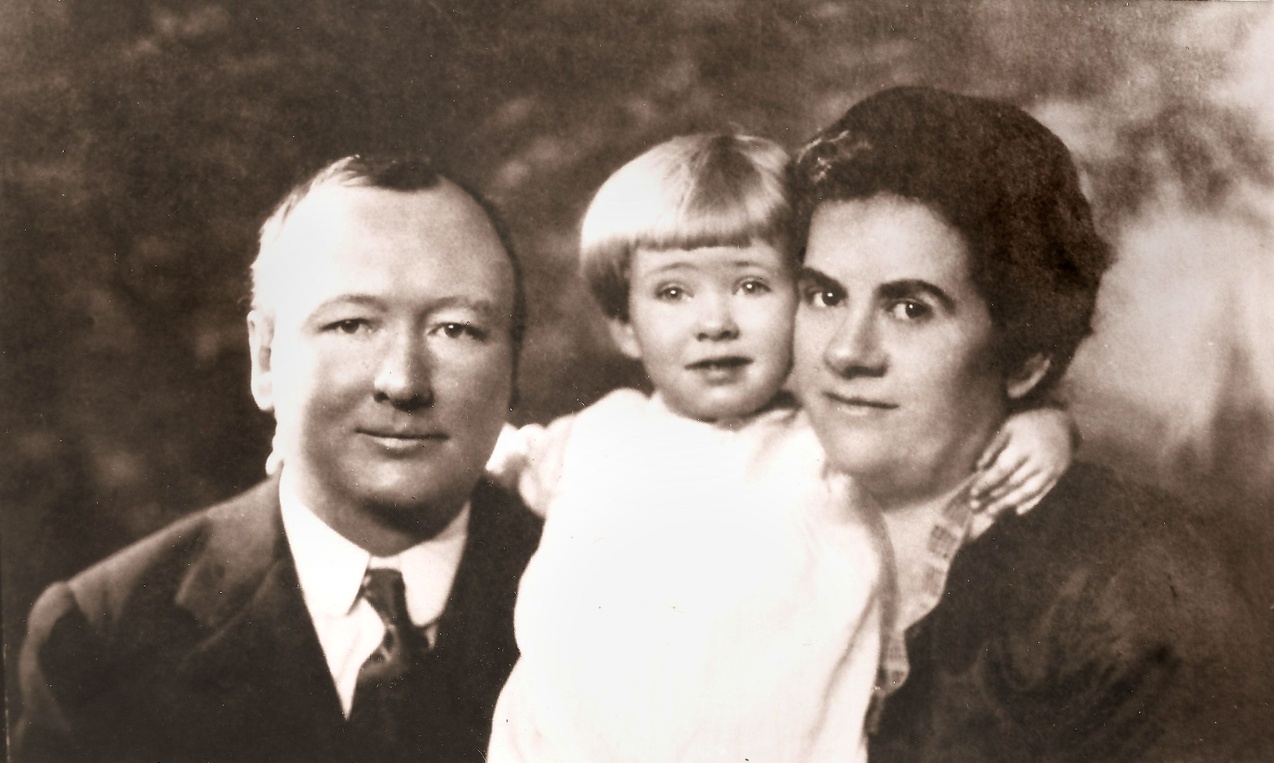 John and Mary Frances Boland and daughter Ruth (My Mom's oldest sister)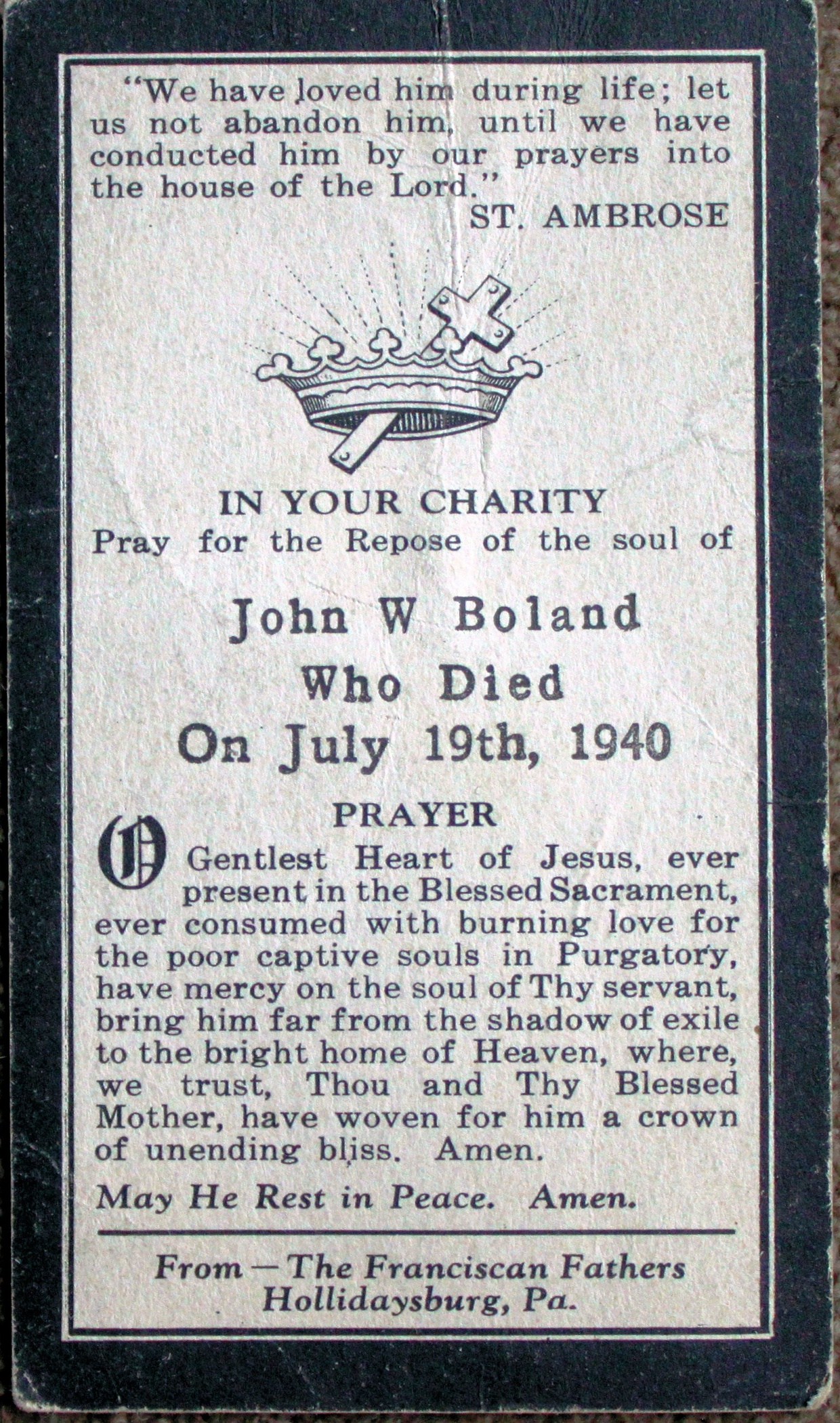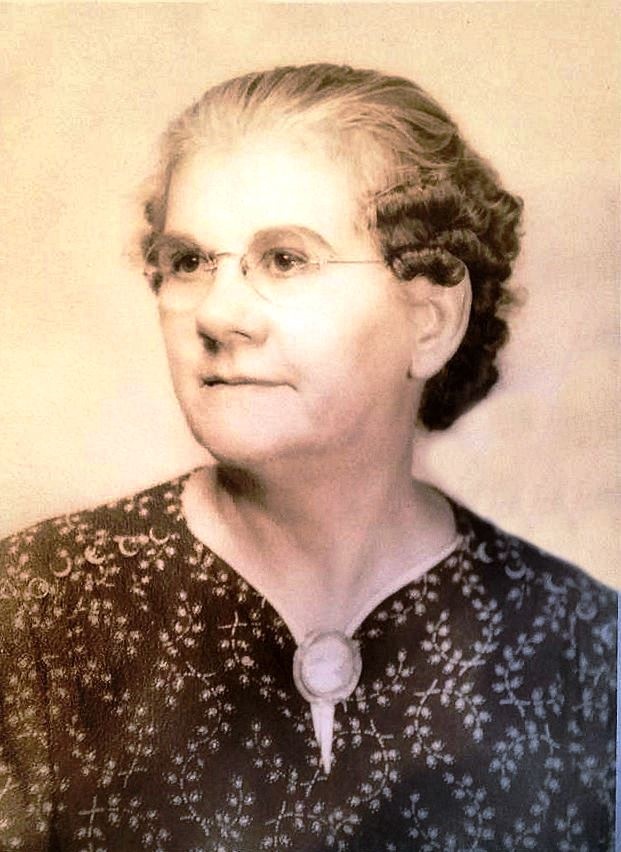 Grandma Boland
Like Dad, Mom served in the war effort. She volunteered to move to Pueblo, Colo., where the military needed air traffic controllers to help train new pilots for the Army Air Corps. She used to talk of how depressing it was to be guiding a pilot into the airport in Pueblo only to lose contact and learn they had crashed somewhere in the mountains.
When that became too much to take, she moved back to Kansas City (but not before hiking to the top of Pikes Peak in Colorado Springs — an accomplishment that made her quite proud) where she became an ambulance driver, one of the many jobs that needed filling as men went off to war. For the rest of her life she swore she was a better driver than Dad.
When Dad returned to KCK, he took a job running a social club in the basement hall at St. Anthony's Church, where his family worshiped and where he attended grade school. It was a Catholic church that catered to Slovene parishioners like his parents, Heinrich (Henry) and Pauline Vogrin.
Henry and Pauline had come to Kansas City from Austria (an area historically known as Slovenia) in 1898, likely betrothed, traveling with his 51-year-old widowed mother, Margharetta Loesk Vogrin, on the La Bourgonne, a ship they boarded in Havre, France, and that deposited them May 1 on Ellis Island. Henry was born July 29, 1886, and Pauline was born Jun 18, 1887.
(The ship became infamous when, just a few weeks later on July 4, it collided with a British ship in dense fog off Newfoundland and sank, killing 549 people. Just 13 percent of its passengers survived.)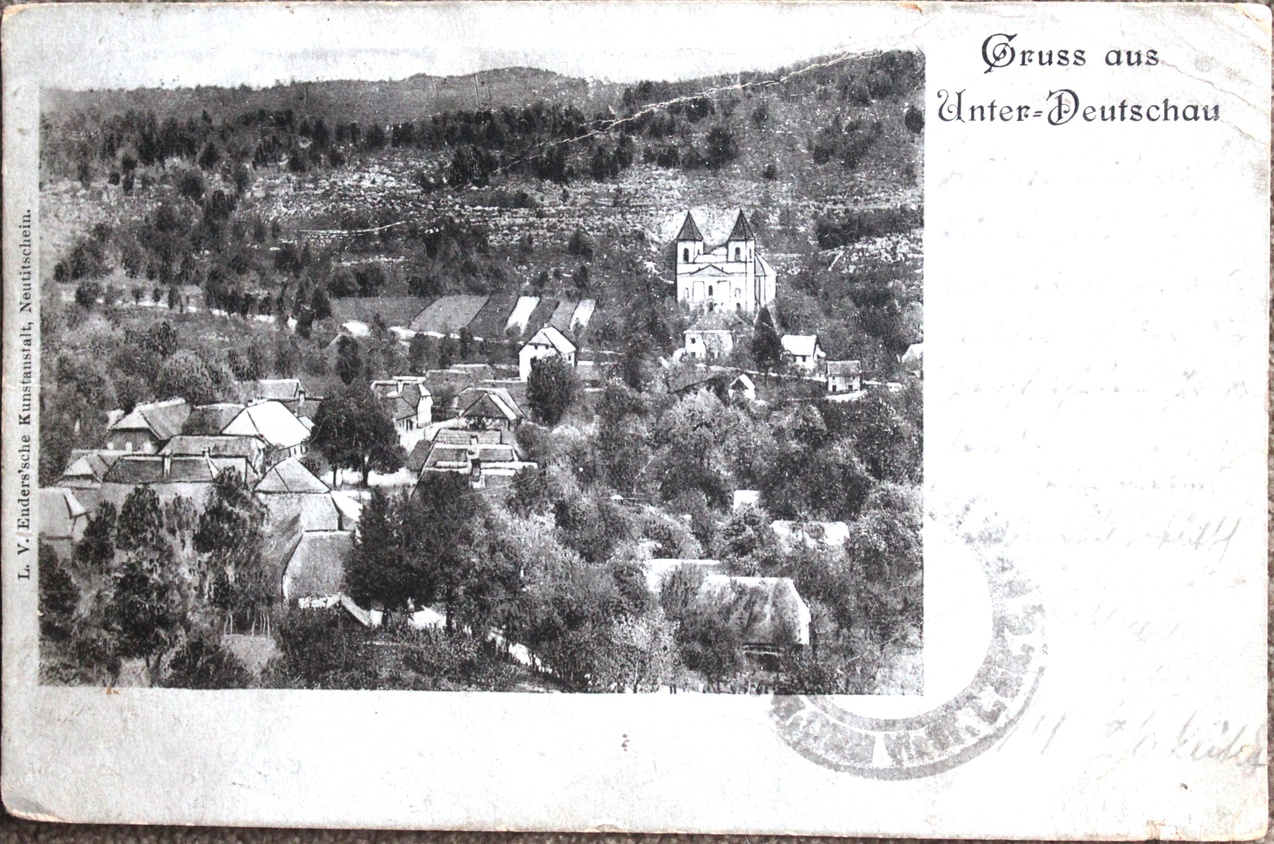 "Greetings from Lower Germany" — likely Altfriesach in Nesselthal, Gottschee.
Henry and Pauline married on Aug. 31, 1910.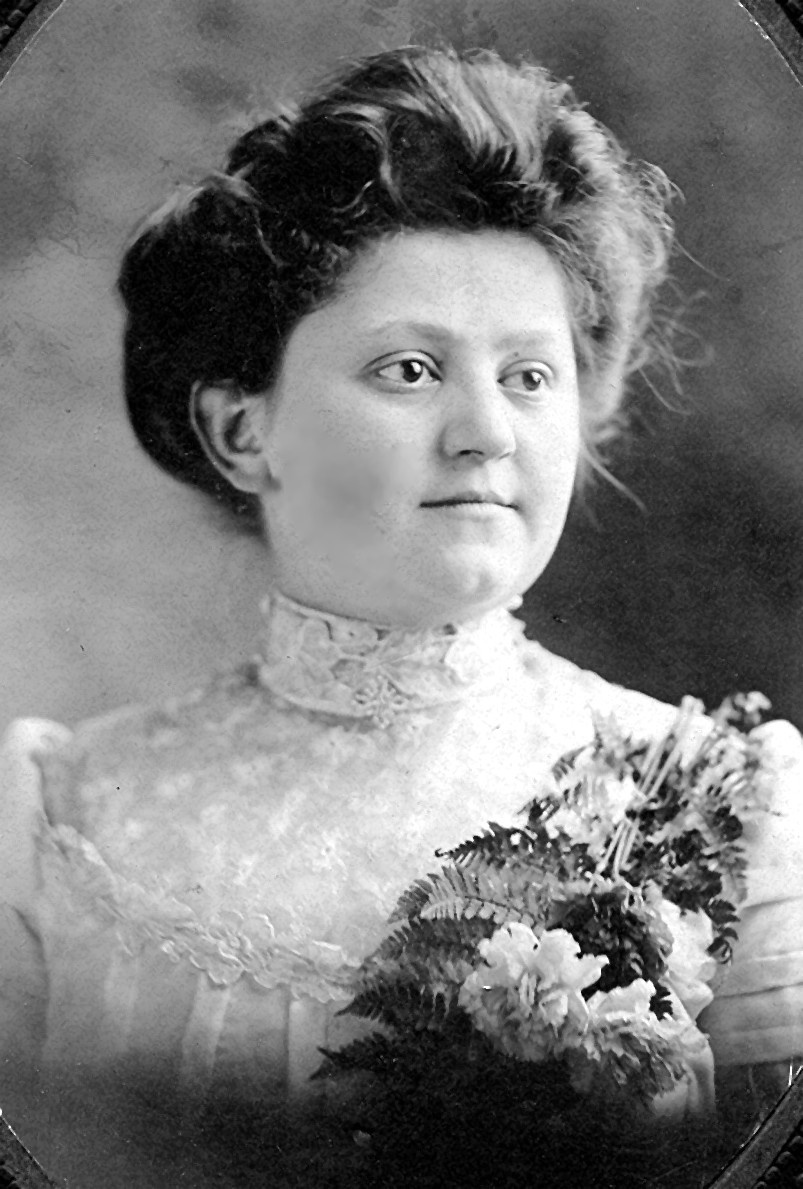 Pauline Stalzer Vogrin on her wedding day in 1910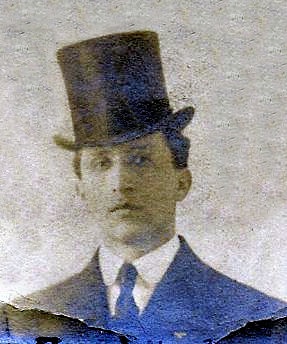 Heinrich "Henry" Vogrin on his wedding day in 1910
At that time, unrest in Central Europe led many to leave their homes due to religious or ethnic persecution. The Vogrins lived in a German-speaking enclave within what was, and is now, Slovenia in a very unstable part of the region. (Slovenia was absorbed by invading nations and wiped off the map several times. Ellis Island documents and other papers showed them as coming from of the village of Altfriesach in the parish of Nesselthal in Gottschee, Austria. (Dad always thought we were Germans or "Hunkys" — a U.S. ethnic slur for Hungarians, Czechs, Slovaks, Rusyns, Ukrainians, Slovenes, Serbs, Croatians, etc. )
In KCK, Pauline was reunited with her younger brother Johann (John) Stalzer.
About that unrest in Central Europe … Pauline's brother and sister-in-law, Wilhelm and Josefa Stalzer, ultimately lost their homes and were shipped out of Gottschee to a resettlement camp during World War II. And Wilhelm's letters to Pauline showed him in a German Army uniform with swastikas and he signed them "Heil Hitler!" Uggg!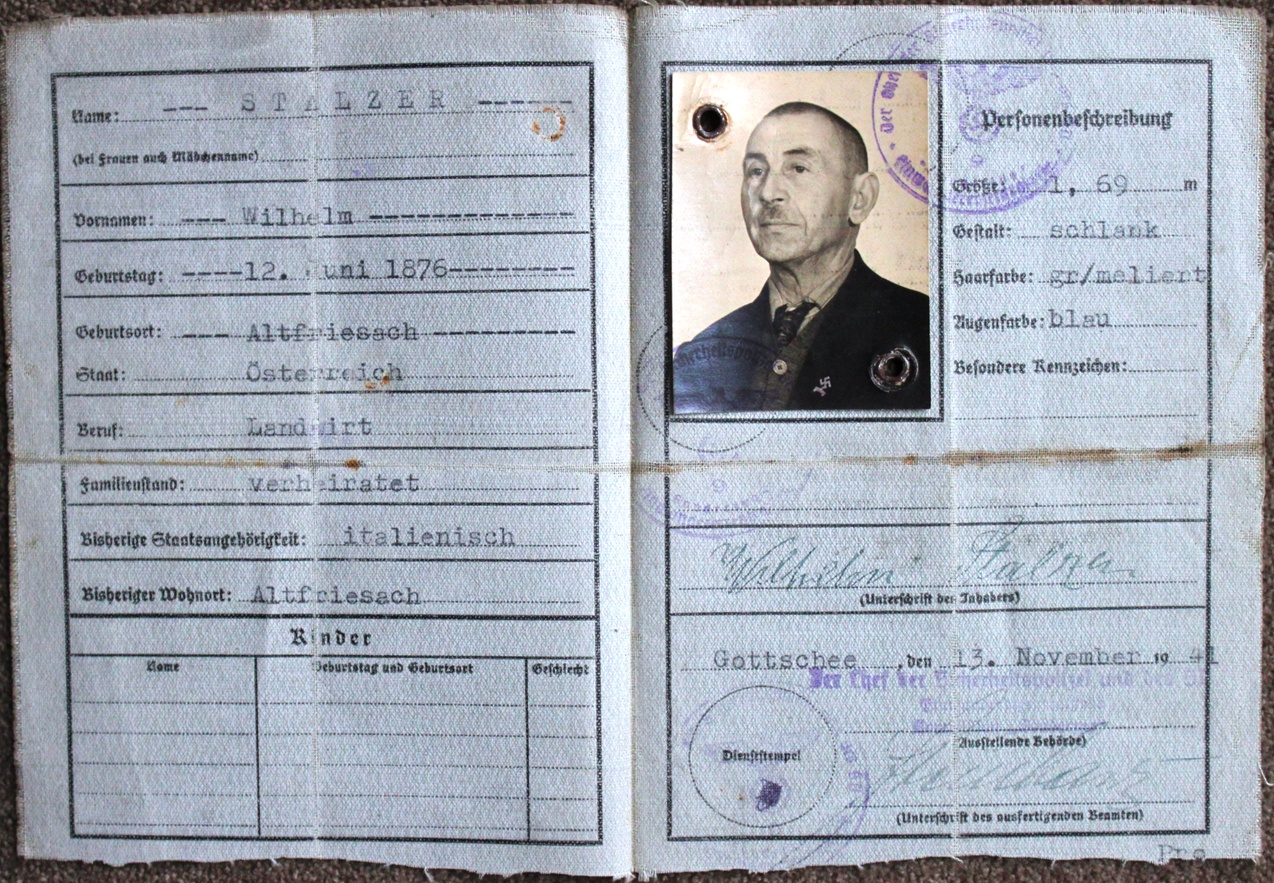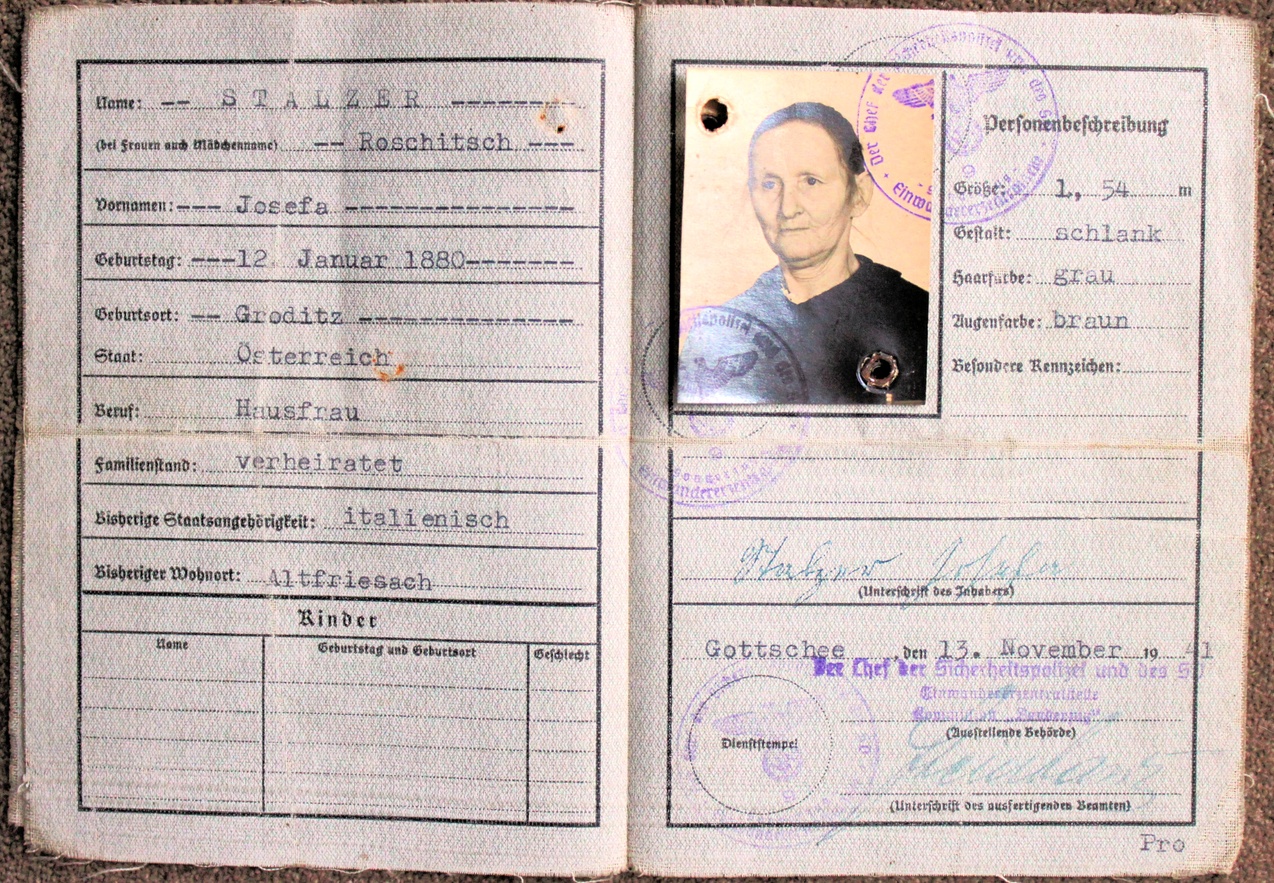 Anyway, many of these Central European refugees were guided by the Catholic Church to places like Chicago and Kansas City where massive stockyards and meat-packing plants offered jobs no Americans wanted. (Sound familiar?) They were terrible places and the experiences in them left many disillusioned.
In Kansas City, the stockyards and packing plants were located in the river bottoms at the confluence of the Missouri and Kansas rivers on the state border. A Catholic priest in KCK turned his St. Mary's Church near the stockyards into a settlement shelter for the incoming Catholic refugees.
Henry and Pauline were lucky. He somehow got into real estate and by 1911 had an office in the central business district in KCMo, in the Victor Building on 5th Street.
The Victor Building on 5th Street, KCMo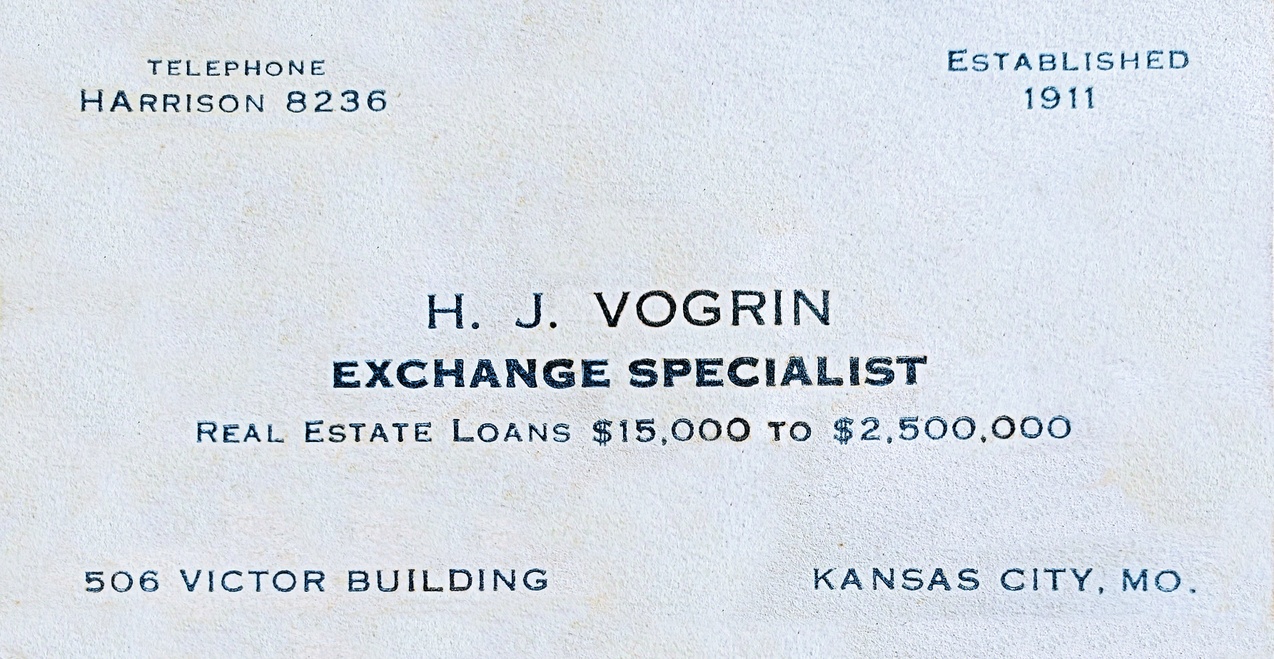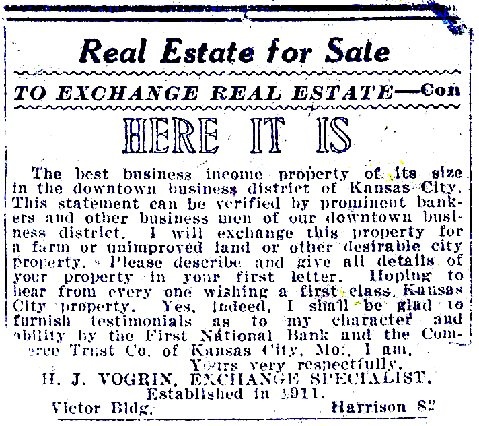 There, he advertised real estate sales and exchanges and the ability to make loans via the First National Bank and the Commerce Trust Co. ranging from $15,000 to $2.5 million! That was a massive sum in those days.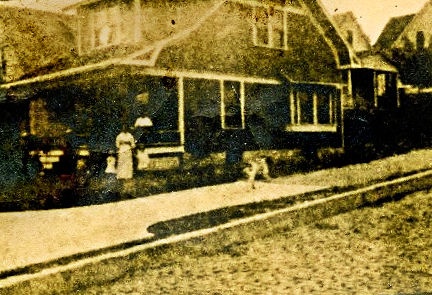 The Vogrin home, 320 N. Coy, KCK, with the bricks of Splitlog Ave. in foreground. The house overlooked Splitlog Park where my Dad played as a boy. This photo was taken from Splitlog Avenue and the Vogrin house was off camera to the extreme right.
Henry and Pauline built a home near 7th and Splitlog in KCK where they lived until their deaths in 1963, within a few months of each other. And they donated some of their wealth to help build St. Anthony's Church where many Slovenes worshiped. Their donations helped pay for the ornate interior completed in 1924. My Dad's most prized possession was a gold pocket watch that was given to Henry and inscribed with the thanks of the St. Anthony's parish.
(My Dad and Mom later benefited from Henry and Pauline's generosity. Besides building the church, they helped build a convent for the Sister Servants of Mary on 18th Street in KCK, next to Ward High. When Mom and Dad were dying in 1999-2000, the Sister Servants of St. Mary were an order of hospice nurses and they cared for my parents every night, 7 p.m. to 7 a.m., until their deaths. It allowed us to keep them at home and avoid a nursing home!)
So, back to my Dad and his return to KCK after the war. He was just 23 and a bit wild and it makes sense to me that he ran a club. The few stories I heard from my uncles suggest Dad was unsure of his future and running the club was fun. He had slot machines and "pull tabs" and other illegal gambling devices and there was booze and parties and that's where he met Mom!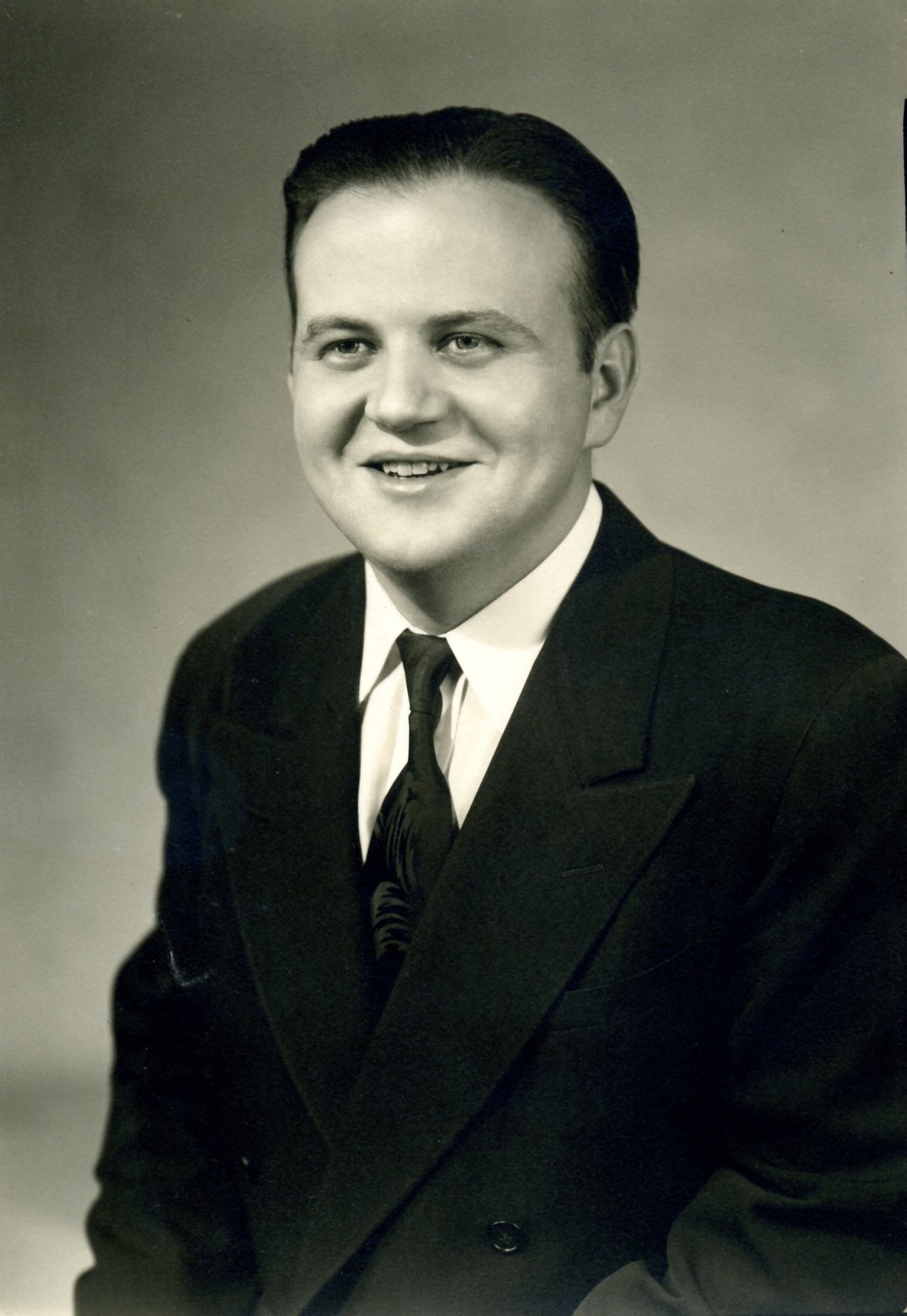 His best story about the club was the night he got a call from a friend on the KCK Police Department warning him that the club was going to be raided due to its gambling machines. He and a buddy loaded their machines in a truck, drove them down to the Kansas River and dumped them off the bridge!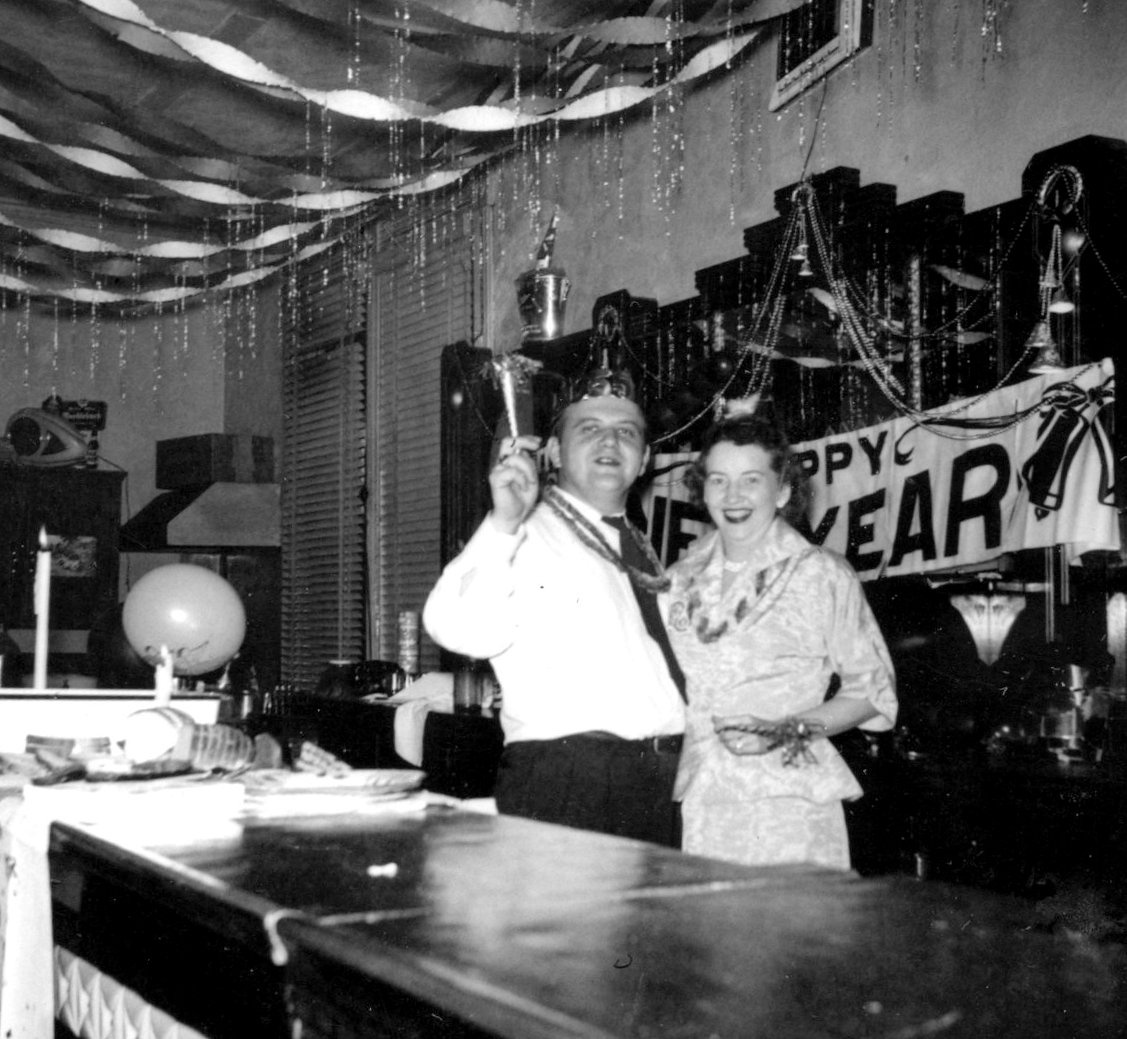 Dad and Mom celebrate New Year's at the St. Anthony's Club in 1954.
Anyway, Dad and Mom met and were married on June 23, 1951, settling in a little rental house on Barnett Avenue not far from the Vogrin family home and St. Anthony's.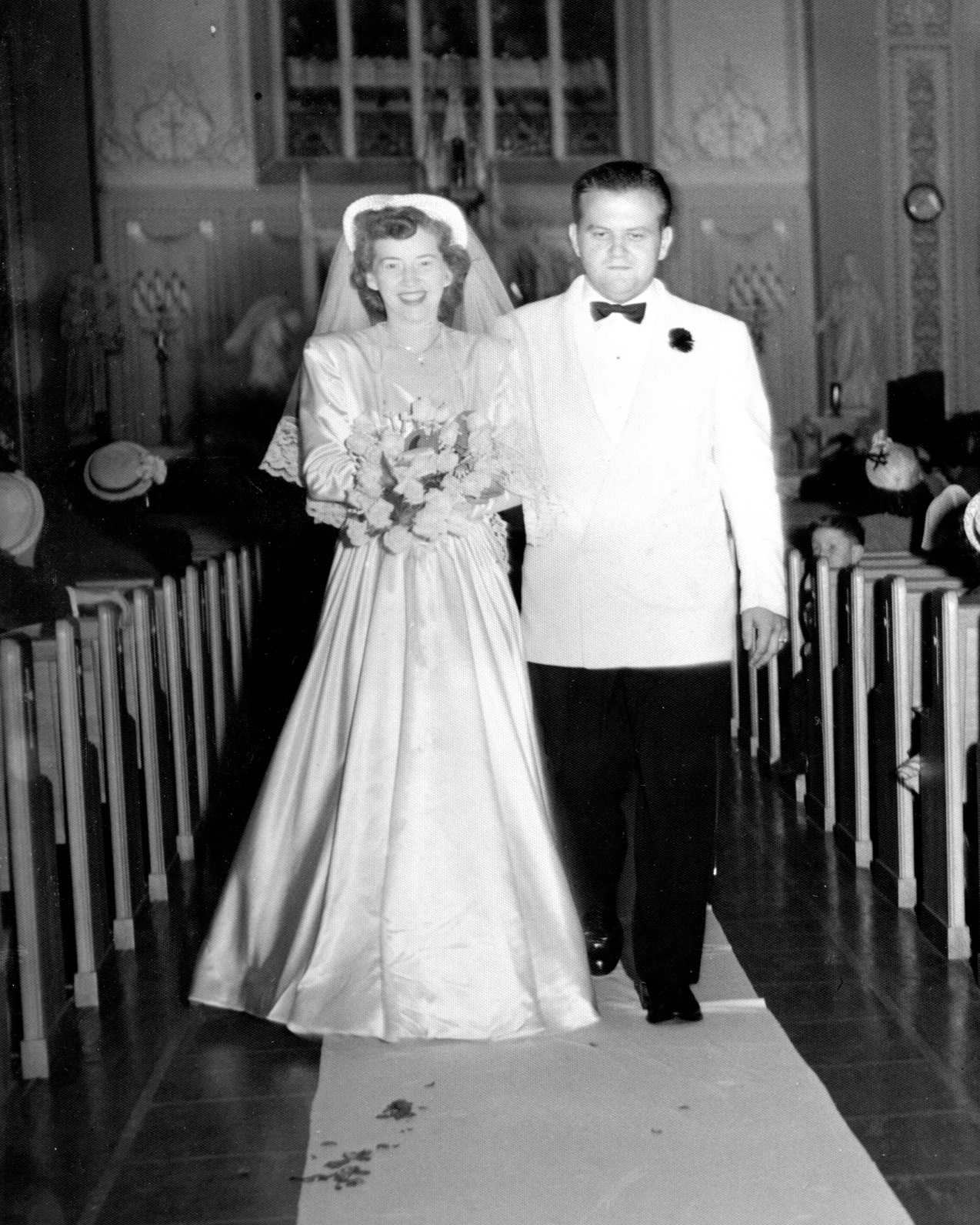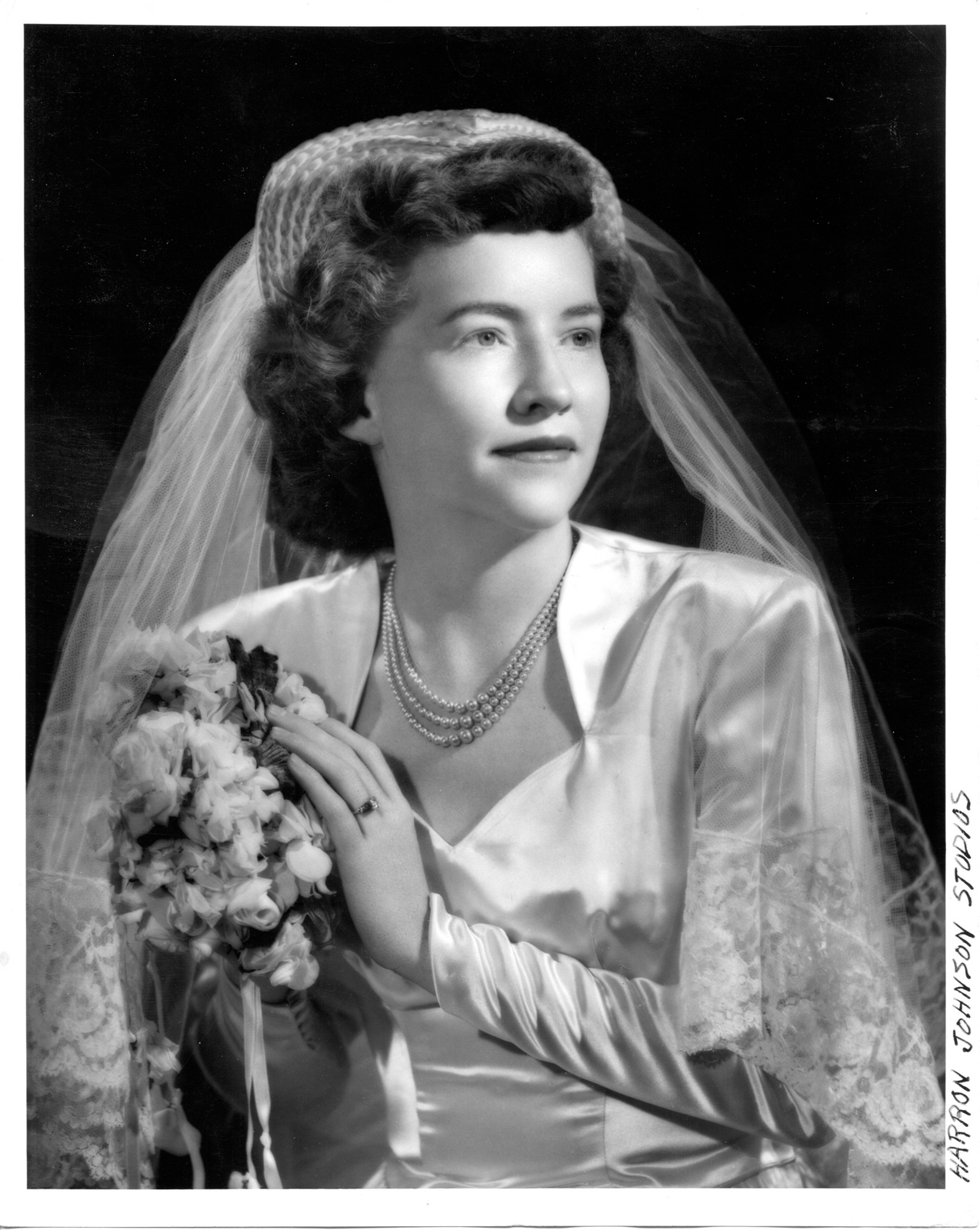 Dad apparently bounced between jobs until Mom became pregnant (for the first of nine times!) and he took a job with the local utility company, called the Gas Service Co.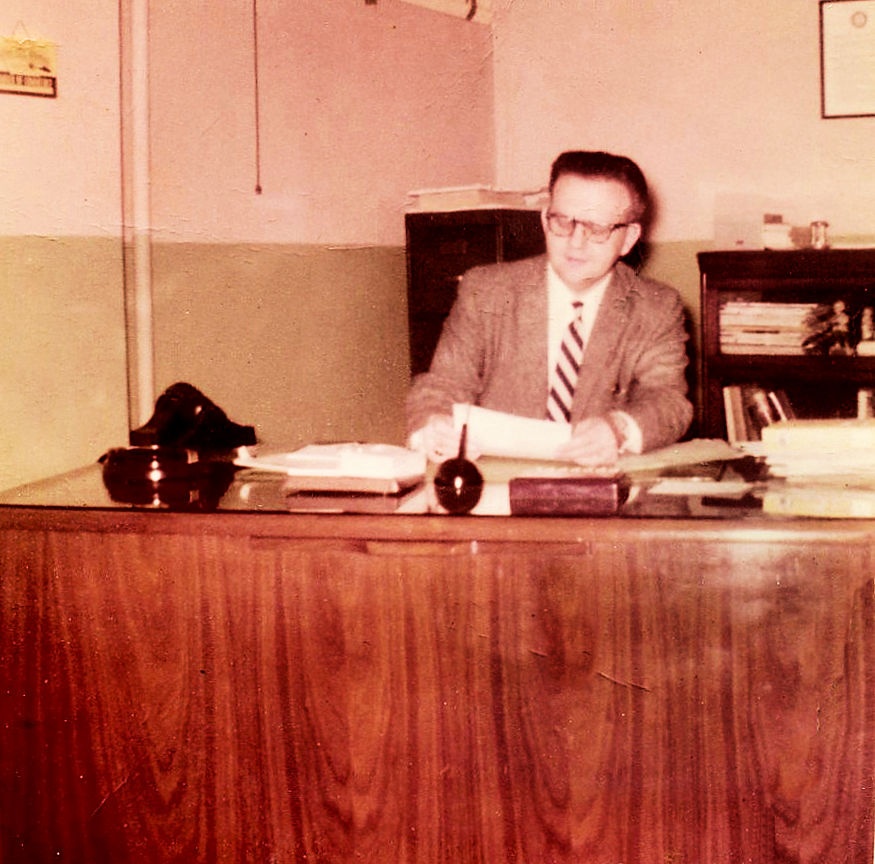 Over the years, he did a little of everything — reading meters, digging ditches to install and repair gas lines — but mostly he sold natural gas appliances.
I always liked it when he was reading meters and digging ditches because he'd drive around in a huge truck with all sorts of heavy equipment. My three brothers and I fought to wear his hard hat, goggles and gloves.
Anyway, the money wasn't great. My Mom took in laundry to supplement the household income. She did all the laundry for our church, St. Peter's Cathedral, including all the church altar linens and priests' vestments.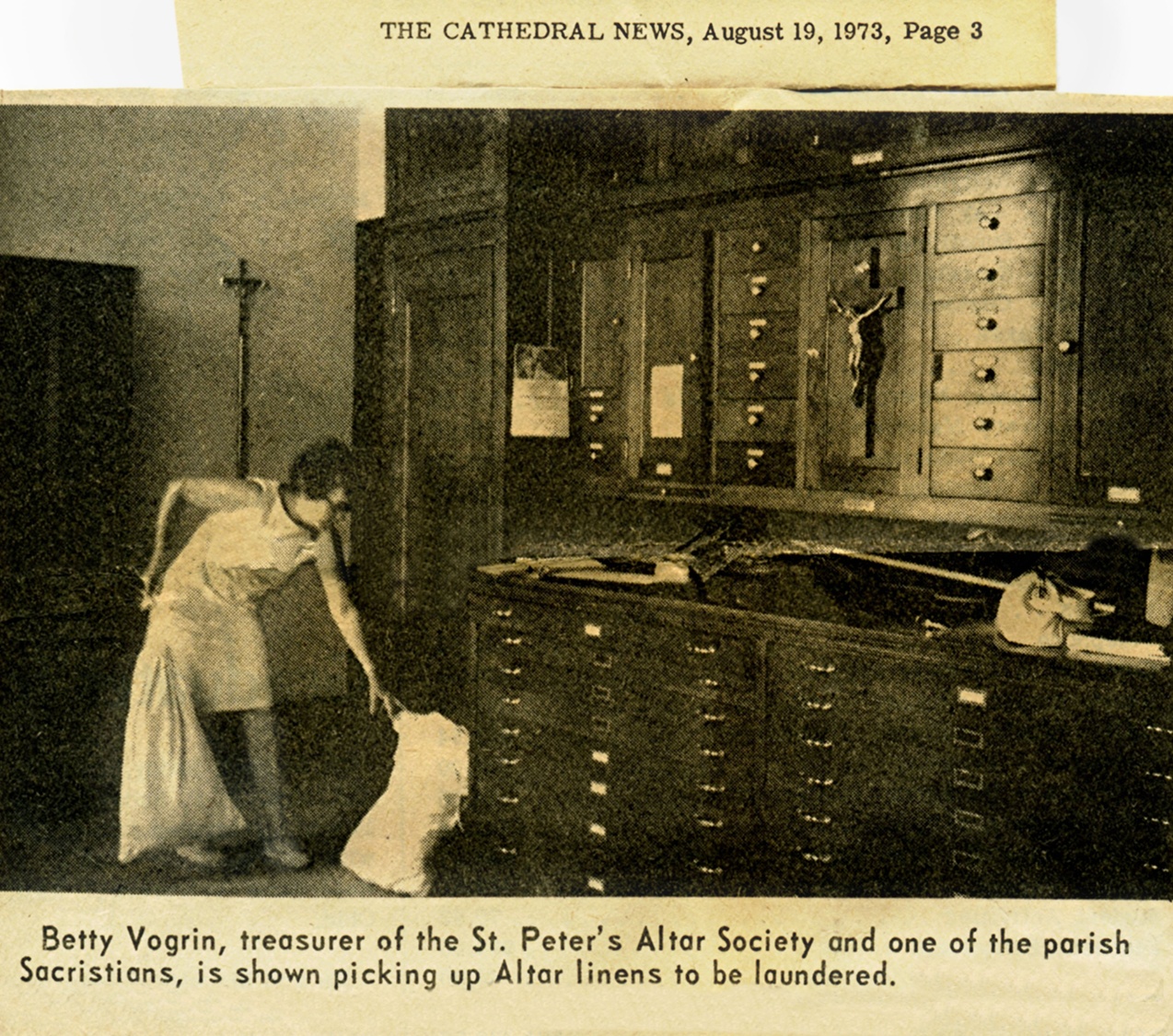 I remember her sitting for hours every week at a large industrial ironing machine on our back porch. It was steaming hot, even in the winter. There was a lot of stress in the home and it came out in loud fights between my folks.
All four boys worked. We delivered the local Kansas City Kansan newspaper, mowed grass in summers and shoveled snow in winters to earn cash. A buddy Joe Tomelleri and I even took orders for doughnuts on Saturday mornings, went down to a neighborhood bakery, bought them and pulled them home in a wagon, delivering door to door for a small fee.
Meals at our house were pretty predictable. Eggs and cereal for breakfast. Peanut butter and jelly or bologna for lunch. For dinner, lots of hamburger, macaroni and cheese, tuna, chicken and rice, spaghetti and potatoes, apple sauce and milk. We sat crammed around a kitchen table.
Sunday was different. The Sunday noon meal after mass almost always was roast beef, potatoes and vegetables, like carrots. Dad often handled that meal and it was in the oven for a couple hours before we all ate at the dining room table.
And leftovers. We didn't waste a thing. My mom would throw things together, call it hash and serve it. Or call it mush and fry it. Or bake together strange assortments of ingredients with mystery broths.
If you couldn't stomach dinner, you went hungry. Period.
If we went out to eat, it was someone's First Communion, confirmation or graduation. No pizza delivery driver ever rang our doorbell on purpose. And soda was rationed on Saturday night when we splurged on homemade pizza with hot dog toppings. Sunday night was almost always cheeseburgers and chips.
My mother made bread and shopped at Save On in the warehouse district down by the Kaw River. She'd bring home expired, dented or damaged food because it saved money. It's the same reason we all wore hand-me-downs and, for example, when I played soccer as a kid, I stuffed cardboard in my socks rather than fancy, store-bought shin guards.
You might think, given the early financial success of my Grandfather Henry, that my family would have been wealthy. Sadly, Henry played the stock market. When the stock market crashed in 1929, he lost everything and became one of the millions who disappeared, disgraced and destitute. My Grandmother, Pauline, was left to raise their six children. She had no education and spoke little English. Henry wouldn't come home for years and lived in disgrace until his death. But that's another story.
The Great Depression was crushing for the Vogrins and the Bolands. And it's the reason I've tried to teach my own kids to save and be smart with money and appreciate our relative good fortune.
It's part of my oft-repeated lecture to my kids about the importance of studying hard, getting good grades so they could go to college, as I did, and make a better life for themselves. I point out that I made more money my first year out of college, working as a reporter for The Associated Press, than my Dad made in any year of his working life. I wanted the same for my kids.